Skip to Content
Pedestrian & Bike Accidents
Diligent Representation for Pedestrian and Bicycle Accident Victims
With drivers increasingly distracted by technology and other pulls on their attention, bike and pedestrian accidents are also increasing. Pedestrians have the right of way in sidewalks and crosswalks. If you have been hit as a walker or biker, there are legal steps you can take to determine whether the driver who hit you is liable for the accident.
At Czachor, Polack + Borchardt, L.L.P., of Green Bay, Wisconsin, our attorneys are skilled in investigating these accidents and seeking damages for those who have been hurt. Often pedestrian and bike accidents are significant, severely injuring the person. This usually results in costly medical bills and time lost from work. We seek full compensation for the pain, lost wages, and disability and disfigurement that you have suffered due to a driver's negligence.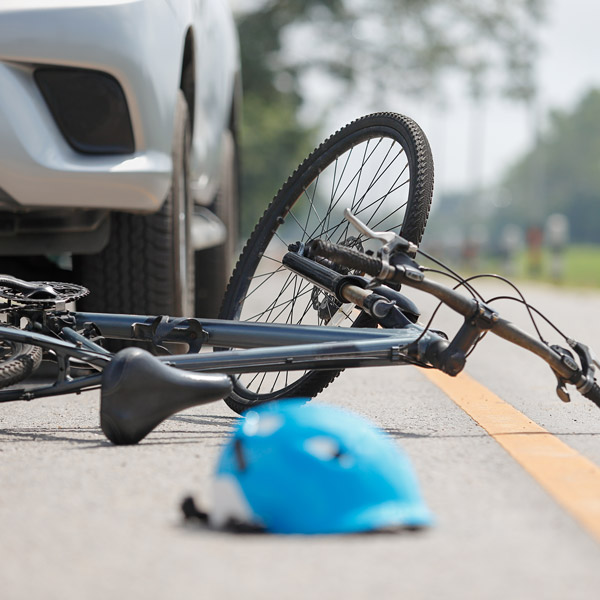 Looking Out for You After You Have Been Injured in a Crosswalk
Often people tend to blame themselves, thinking there was something they could have done to prevent the accident or that they possibly were not in the right area of the sidewalk. While you may have contributed to the accident in some small portion, the driver has a responsibility to look out for pedestrians and bikers and avoid hitting them. In most cases, there is at least some degree of driver negligence.
Contact Us for a Free Consultation
We will thoroughly investigate the incident, working to determine where liability lies on the matter. It is important that you call to arrange a consultation to discuss the accident and learn your options. Our firm provides free initial consultations and handles all personal injury cases on a contingency fee basis, so you have nothing to lose.
To learn more about how we can help you seek damages following a pedestrian or bike accident, please contact a personal injury lawyer at our law firm today at 920-435-7300.
Personal Attention + Proven Results