Skip to Content
Guiding You Toward the Best Estate Plan for You and Your Loved Ones
A well-crafted estate plan is designed to help you maximize how much you leave to your loved ones while keeping you in control of your financial affairs. At the law firm of Czachor, Polack + Borchardt, L.L.P., we are committed to helping you create well-defined wills that remove doubt from how you would like your assets passed on to your loved ones.
When you enlist the help of our law firm, we will take the time to understand your financial situation and your overall goals for you and your family. You will work directly with a skilled Green Bay estate planning lawyer to determine the type of solutions that would be valuable for you and your family. These solutions include wills, trusts, powers of attorney, and more. We look forward to helping with your estate planning needs. Call 920-435-7300 to schedule your initial consultation today.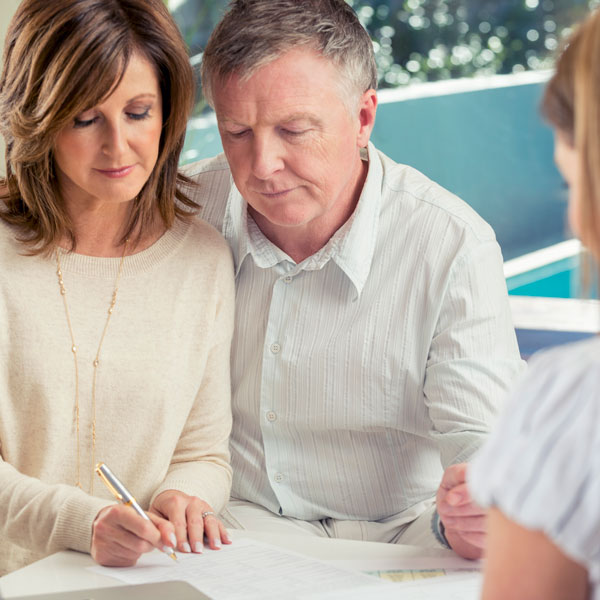 The Difference Between a Living Will and Last Will and Testament
A living will and a last will and testament are distinct legal documents that meet different needs. A living will outlines instructions about the medical care an individual wants to receive should he or she become mentally incapacitated or gravely ill. It is necessary to provide this advanced directive so that medical professionals and your family understand your desires. As part of your living will, you will name an attorney-in-fact to represent your interests. Czachor, Polack + Borchardt, L.L.P. can help you with the process. On the other hand, a last will and testament – which some simply call a will – makes known how you want to distribute your assets after your death. Our attorneys can help you draft your will and name an executor, who will carry out its instructions through a probate process.
Your Assets, Your Future — You Decide What Happens
Creating a will is a fundamental aspect of estate planning. We will work closely with you to help you designate how you would like your assets distributed and how you would like your children cared for if something were to happen to you. We will spend valuable time working with you to create an estate plan that considers your financial situation and the goals you have for your family.
Our firm's Wisconsin living will attorneys are available to help you select people who can carry out your medical treatment directives. We can work with you to establish a power of attorney. This person will be given the authority to make financial decisions for you if you become mentally or physically incapacitated. Our legal team can also work with you to create an advanced health care directive so that your family understands your health care wishes.
Connect with One of Our Law Offices
If you are considering establishing a last will and testament, we will help you understand the type of solution that would be most effective based on your financial situation and the goals you have for your family. Contact our law firm online or call us toll-free to schedule an initial consultation at one of our three convenient Northeast Wisconsin locations — Green Bay, Oconto, or Shawano. We offer flexible appointment hours.
Personal Attention + Proven Results