Skip to Content
Distracted Driving Accidents
You Should Not Have to Suffer for Their Distracted Driving – We Can Help
Cellphones have become an increasing distraction in vehicles for drivers. With everyone multitasking, talking, and texting, drivers are less focused on the road than ever. This increase in cellphone usage has also led to an increase in accidents caused by these distracted drivers.
If you have been injured in an accident that was caused by a driver who was texting while driving or otherwise distracted, let us help. We at the law firm of Czachor, Polack + Borchardt, L.L.P. are experienced personal injury attorneys who have years of experience standing up for the rights of injured clients. Whether you or a loved one has suffered a traumatic brain injury, spinal cord injury, broken bones, or other injuries, we work to see that you get the compensation you deserve. Call 920-435-7300 to schedule your free initial consultation.
Laws Banning Texting While Driving
Wisconsin has enacted a law that bans text messaging while driving. However, this law only applies to the writing and sending of messages, not the reading of texts or using the internet. But if you were injured by someone who was using a cellphone in any capacity, while they may have not been breaking the law, they still are responsible for the accident that left you injured.
Teenage Drivers and Cellphones
It is important to note that it is illegal for all teenage drivers to use a cellphone in any capacity while behind the wheel of a car. If you were injured by a teenage driver who was using a cellphone, he or she is liable for your injuries, as his or her illegal activity directly contributed to the accident.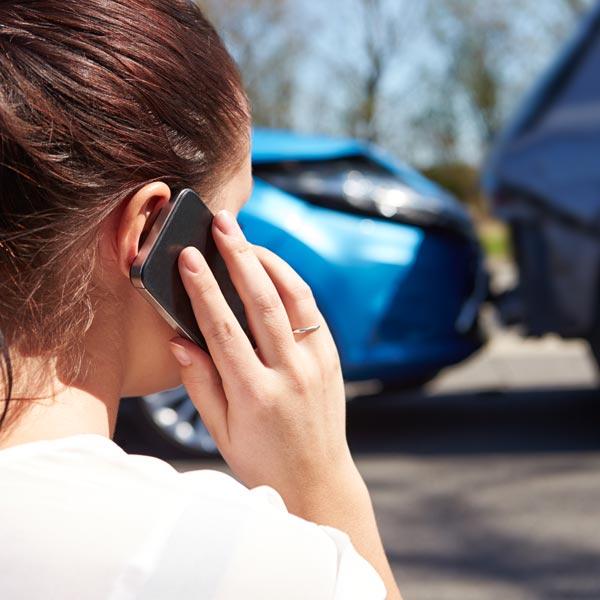 Pursuing Your Damage Recovery — Whatever The Distraction
In-vehicle distractions have always existed for drivers, well before the invention and proliferation of cellphones. We represent clients who have been injured by drivers who have been distracted by:
Other individuals in a vehicle
Eating while driving
Reading while driving
Applying makeup while driving
Pets in the vehicle
Contact a Seasoned Lawyer Today
We can help address any questions or concerns you may have after your cellphone accident. Get in touch with our firm for a free initial consultation at one of our three convenient Northeast Wisconsin locations. Please call 920-435-7300 or email us. We offer flexible appointment hours.
Personal Attention + Proven Results