Skip to Content
A Legal Voice for Victims of Fractures and Amputations
Motor vehicle accidents, motorcycle accidents, and snowmobiling accidents can often result in serious fractures to limbs, or even amputation. If you are facing a grave injury, requiring significant medical treatment and rehabilitation, it is critical that you work with a skilled attorney to investigate how the injury could have been prevented and the parties that are liable.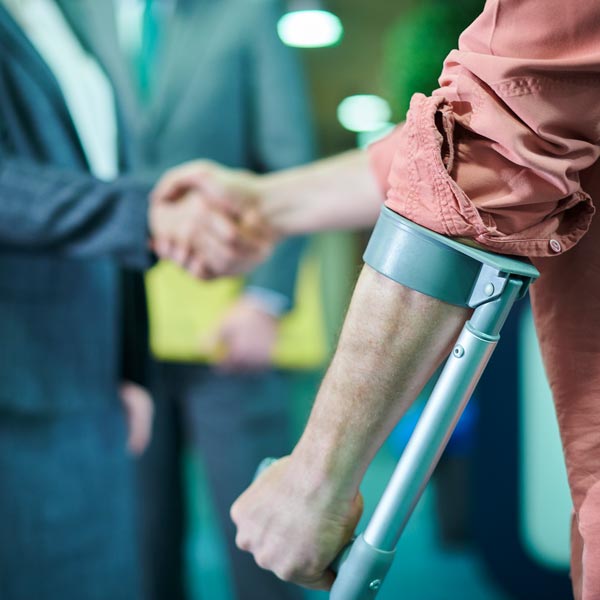 Debilitating Accidents Require Zealous Representation
At Czachor, Polack + Borchardt, L.L.P., of Green Bay, Wisconsin, we have vast experience in personal injury and are prepared to advocate on your behalf, seeking full compensation for the pain you have experienced. Our attorneys have the medical background and understanding to evaluate your injury and the diagnosis you have been given, making you aware of all legal options and courses of action available. We will carefully investigate just how the injury occurred and what could have been done to prevent it.
Pursue Damages for Lost Wages
Many of our clients who have lost a limb in an accident or broken a bone now face a decreased earning capacity or a full inability to work again. In addition to seeking compensation for medical treatment, we pursue damages for lost wages to help provide for you and your family.
To learn more about the experience we have in seeking damages for fractures and amputation, and how our lawyers can help you, please contact our law firm today at 920-435-7300. We offer free initial consultations on personal injury cases.
Personal Attention + Proven Results