Skip to Content
Obtain a Higher Personal Injury Award With a Lawyer's Help
The attorneys of Czachor, Polack + Borchardt, L.L.P., are respected throughout Green Bay and Wisconsin for their abilities in recovering full compensation for individuals who have been injured by the negligence of others. We are locally based and understand our clients, as well as their needs and goals.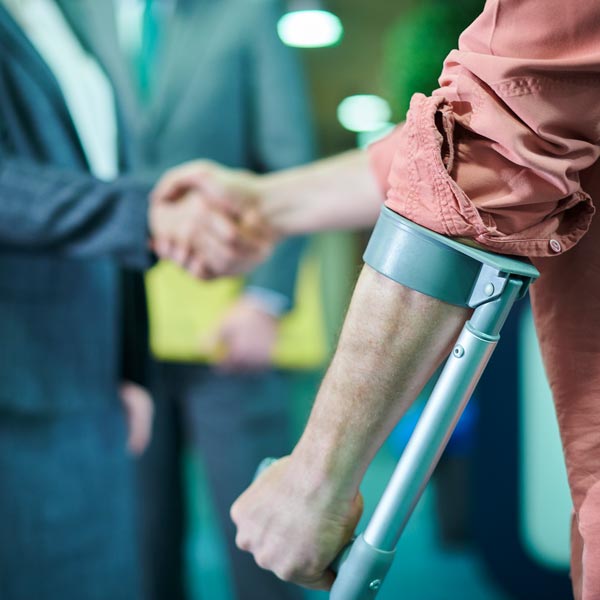 Advocating on Your Behalf
Our firm is committed to recovering the damages our clients need to pay for medical bills, lost wages, repair costs, and pain and suffering. While your accident may have created an overwhelming situation for you and your family, Czachor, Polack + Borchardt, L.L.P., will provide the representation you need.
To learn more about how we can assist you in recovering maximum damages following your accident, please call our law firm today at 920-435-7300. We offer free initial consultations on all personal injury cases. We represent individuals facing all forms of personal injury claims, including motor vehicle accidents, premises liability, farm injuries, snowmobile and ATV accidents, boating accidents, dog bites, and any other accident in which you have been injured due to the negligence of another.
Let Us Be Your Diligent Representative
Studies continue to show that those who have been injured in car accidents and work with an attorney can recover significantly more in damages than those who seek benefits on their own. We have the experience and skill needed to negotiate with the insurance companies on your behalf and recover all that you are entitled to. We represent drivers and passengers accident injury cases, including:
Comprehensive Legal Assistance for Your Injury
Czachor, Polack + Borchardt, L.L.P., is dedicated to providing personal attention and achieving timely solutions. Many personal injury claims are resolved through negotiated settlements. If negotiating the claim does not achieve the results you deserve, we will take your claim to trial. As skilled litigators, we strive to reach maximum compensation for personal injury victims and their affected family members.
To learn more about our personal injury practice or to schedule a free initial consultation with a lawyer, call us at 920-435-7300.
Personal Attention + Proven Results