Skip to Content
Green Bay Premises Liability Lawyer
Stores, venues, and places of business are responsible to provide a reasonably safe environment to customers and visitors. A failure to do so or to provide adequate signage warning of dangerous conditions can result in accidents and injury.
If you have been hurt on someone else's property because of that person or store's failure to provide a safe environment, there are legal steps you can take to obtain damages to cover your injury and all medical costs incurred. At Czachor, Polack + Borchardt, L.L.P., we routinely handle premises liability and slip-and-fall cases, obtaining compensation on behalf of our clients.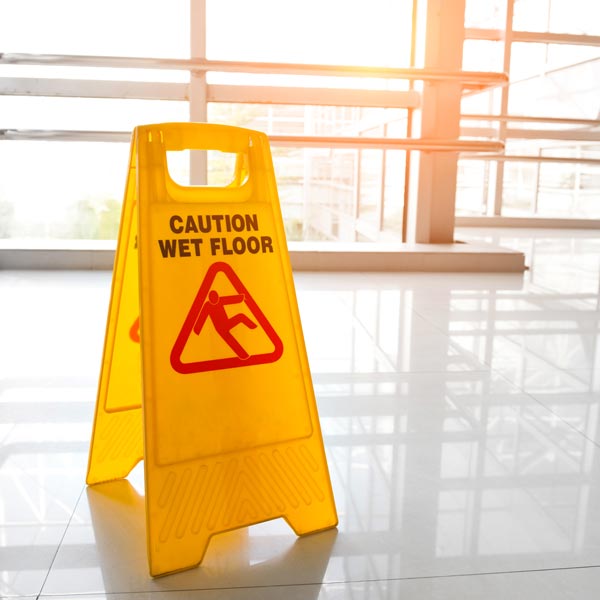 Common Examples of Premises Liability
Slip-and-fall accidents on slippery or wet surfaces, particularly in entryways that have not been cleared and grocery store floors that should have been cleaned or matted
Trip-and-fall accidents, especially involving unmarked dips, raised surfaces or poorly maintained carpets
Decks or porch collapses or falls where the deck has not been properly maintained or not fixed properly
Accidents caused by poor lighting
Accidents caused by general disrepair or lack of maintenance to the facility
Dog bites or other animal attacks, including cat injuries
Inadequate security or unsafe parking lots
Representation if You Have Been Injured on Commercial Property or Private Property
Our lawyers understand how these accidents commonly occur and what should have been done by the property owner to prevent an accident from occurring. When it does, the victim can have lasting pain or even lose work because of the effects of the accident. We are committed to seeking full compensation to cover these costs and help the victim make the fullest recovery possible.
If you have been injured because of a property owner's failure to protect you, please contact our Green Bay law firm today to schedule a free initial consultation to discuss how our attorneys can help. Call us at 920-435-7300.
Personal Attention + Proven Results