Skip to Content
We Can Help You Designate Powers of Attorney
The attorneys of Czachor, Polack + Borchardt, L.L.P. specialize in estate planning for clients in Northeast Wisconsin. A critical element of planning your estate is designating powers of attorney. This allows someone you trust to make decisions on your behalf if you become mentally or physically incapacitated. After you determine who you would like to serve this vital role, we can help you navigate the legal process to make it official. Call any of our convenient locations – in Green Bay, Oconto, or Shawano – today to learn more.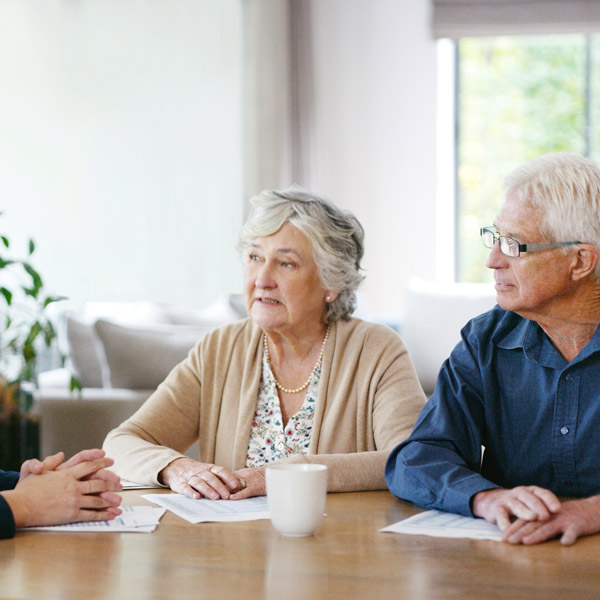 Why Powers of Attorney Are Important
We recommend having a power of attorney because once you become incapacitated, your family members may not have the ability to make decisions on your behalf. A power of attorney is a legal document that gives an individual authority to handle your financial affairs or advise medical personnel if you are unable to do so. If you fail to designate a power of attorney, your loved ones may be subjected to long processes that could ultimately hinder your health or financial well-being. Having a trusted power of attorney act for you allows your family to avoid the courts when making decisions about your finances or medical treatment.
Various Types of Powers of Attorney
There are two main types of powers of attorney. Let the experienced attorneys at Czachor, Polack + Borchardt, L.L.P. help you designate a:
Health Care Power of Attorney
This type of power of attorney transfers the power to make decisions regarding one's medical care to another individual. This individual will advise doctors and nurses regarding treatment and recovery.
Financial Power of Attorney
A financial power of attorney enables an individual to make money-related decisions on another's behalf. He or she can pay bills, file taxes, and manage property, among other privileges.
How a Power of Attorney Can Protect You
Designating a power of attorney will give you peace of mind that your affairs are in order no matter what happens to you. If you suddenly fall ill, your trusted loved one will manage all of your medical and financial responsibilities until you can do so for yourself. Powers of attorney can take effect immediately or once you become incapacitated. Your appointed attorney-in-fact may protect you by:
Staying current with your household bills
Managing your real estate
Paying for your medical care
Handling legal or insurance claims
Filing taxes
Contact Czachor, Polack + Borchardt, L.L.P. Today
No one ever expects to be hospitalized or incapacitated, so it is important to make a plan just in case. Part of that planning process involves designating powers of attorney so that a loved one may make decisions on your behalf. The attorneys at Czachor, Polack + Borchardt, L.L.P. specialize in this process, and we are confident we can help you. Contact us in Green Bay, Oconto, or Shawano today to schedule a consultation.
Personal Attention + Proven Results