Skip to Content
Seeking Your Due Compensation for a Motorcycle Accident Injury
A carefree afternoon cruising the open road can suddenly escalate into tragedy from someone's negligent actions. If you or your loved one was in a serious motorcycle accident, act quickly to obtain experienced legal help. With little protection, motorcyclists often suffer serious and even life-threatening injuries. An experienced motorcycle accident attorney will take the right steps in helping you or your loved one obtain a full financial recovery.
At the law firm of Czachor, Polack + Borchardt, L.L.P., we have the skills, knowledge, and legal resources to prove fault in catastrophic and fatal accidents, even when liability appears unclear. Our firm's Green Bay motorcycle accident lawyers have experience investigating complex accident scenes to determine liability factors, including distracted driving, reckless driving, and poor road conditions. Entrust our law firm to protect your rights by uncovering all possible liability factors.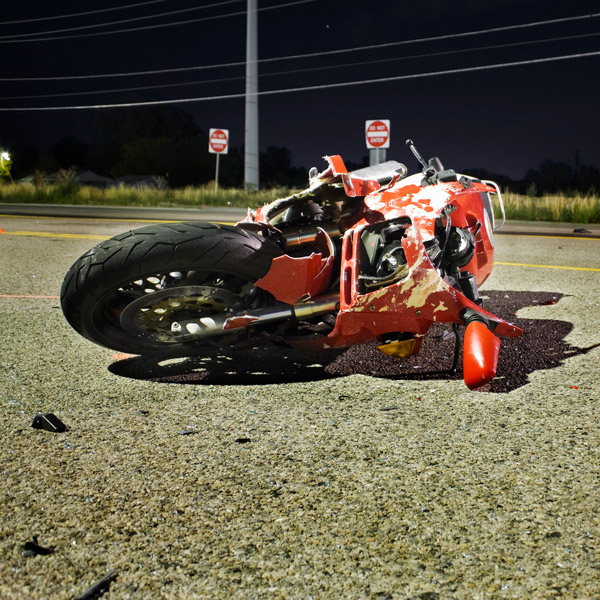 Contact Our Firm's Skilled Motorcycle Accident Lawyers
At Czachor, Polack + Borchardt, L.L.P., we understand you need the right medical care and compensation to cover any lost wages while you take time to recover from your injuries. We are committed to helping you pursue a full recovery by demonstrating to the insurance company the extent of your damages. Call us at 920-435-7300 for an experienced advocate on your side. We offer free initial consultations and flexible appointments at our three convenient locations in Northeast Wisconsin.
Our Attorneys Will Prioritize Your Greatest Needs
Our top priority is to help you obtain adequate medical care. Our firm's brain and head injury attorneys in Green Bay will consult your medical doctor to understand the extent of your medical condition. We will incorporate medical evidence in your personal injury claim to illustrate any permanent or temporary injuries you have endured, such as:
Traumatic brain injuries
Spinal cord injuries
Ruptured disc
Broken bones, fractures and road rash
We want insurance adjusters to understand the extent of medical care you will need immediately and well into the future. Our settlement offer will take into account the cost of hospital bills, future surgeries and any physical therapy expenses. We will outline any additional costs, including any adjustments to make your home handicapped-accessible. Our firm's personal injury attorneys will negotiate for a full recovery based on your particular needs.
Ready to Make Your Voice Heard After a Wrongful Death
We are committed to seeking justice for families who tragically lost their loved ones in wrongful death accidents. We understand that no amount of compensation can erase the harm done to you and your family, but with our help, we can help you obtain a full financial recovery. We do not want you to worry about your financial expenses — we want you to take the time you need to begin your healing process. We will pursue every avenue possible to help your family obtain fair compensation covering any lost wages, funeral expenses, medical bills associated with the accident, and pain and suffering.
Contact Czachor, Polack + Borchardt, L.L.P., today to discuss your legal needs during a free initial consultation. Or call us at 920-435-7300. We also handle car collision and truck accident claims.
Personal Attention + Proven Results